Skip to Content
Comprehensive Wound Care Services: Exceptional Results
Comprehensive Wound Care Services provides support to nursing homes throughout the Washington, DC area by using state-of-the-art technology to heal sores, lesions, and ulcers that aren't responding to the efforts of the primary care professionals in charge of caring for the patient. Our practitioners visit your nursing home weekly and apply advanced medical techniques to your patients, working with you on treatment methods and clearly documenting their progress. We pay close attention to what works and what doesn't, and always deliver results. Our reputation is why nursing homes trust Comprehensive Wound Care Services for specialized wound care in Washington, DC, Georgetown, and Foggy Bottom.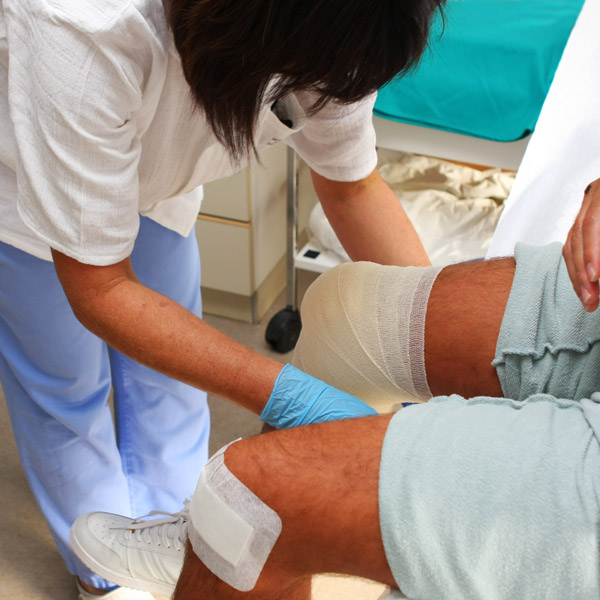 We Provide Specialized Wound Care Services to You
Comprehensive Wound Care Services has 13 years of experience providing turnkey specialized wound care services throughout the DC area. Our founder and surgical director, Dr. Jonathan Johnson M.D., M.B.A, C.W.S.P, is board-certified by the American Board of Wound Management, as well as the American Academy of Aesthetic Medicine. Comprehensive Wound Care Services hires dedicated wound care specialists. We devise specialized treatments that take each of your patients' unique circumstances into account and give them a quality of care they deserve. Our specialties are Dermagraft® skin replacements and reconstructive surgery, as well as a host of advanced dressing techniques.
Our Services Can Help Patients Suffering From:
Chronic Wounds
Diabetic Ulcers
Pressure Ulcers
Venous Ulcers
Surgical Wounds
Burns
Trauma
Skin Conditions
Contact Comprehensive Wound Care Services To Get Started
Comprehensive Wound Care Services is dedicated to delivering satisfying results to patients suffering from debilitating conditions that won't heal. We understand how valuable the Golden Years are, and we want to ensure your patients can enjoy them. Our reputation precedes us, as our reviews and gallery attest. To learn more, contact our office today.
Contact Our Tele-Wound Care Professionals